content
About Police Chief Jerry Feltner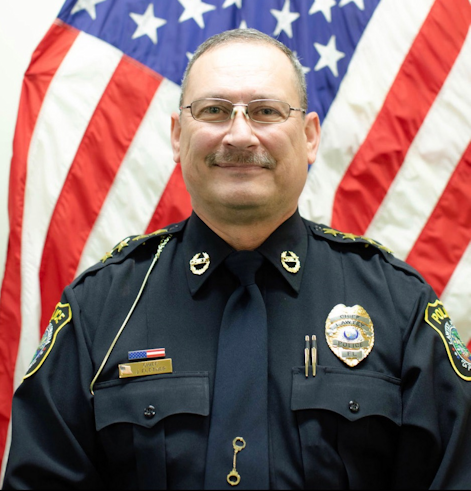 Community
I have been a resident of Lawtey for nearly 45 years, Lawtey is my home and I believe our community deserves the best qualified law enforcement services available. With over 32 years of law enforcement experience ranging from patrol, investigations, multi-agency drug task force and working alongside with numerous federal agencies, I believe my record speaks for itself. I have the experience to provide for a safer Lawtey and am proven to be committed to my community.
Experienced
Throughout my law enforcement career, I have been blessed for the opportunities to work with some of the greatest professionals. I started my career at the Starke Police Department in 1988 as a patrol officer under the late H.F. Wiggins as well as Chief Jimmy Epps, later starting at the Bradford County Sheriff's Office as a deputy sheriff under Sheriff Kenneth Etheridge. An opportunity arose where I worked for the Clay County Sheriff's Office as a deputy sheriff under Sheriff Scott Lancaster in 1998, later promoting to detective in property crimes, then transferring to homicide. After working in the private sector for three years, I returned back to the career I love at the Union County Sheriff's Office as chief investigator for the late Sheriff Jerry Whitehead. I eventually returned to the Starke Police Department as a patrol officer, and was later promoted to the rank of sergeant.
I have over 2,200 credit hours of advanced training and specialized courses ranging from narcotic investigations, traffic enforcement, DUI, homicide investigations, property crimes, and more. I am proven to be experienced in my law enforcement career.
Family
I am proud of my family and the roots that were planted back in our community in 1955. My late grandparents, Paul and Margret Smith, started and operated Standard Oil located where the Lawtey Fast Track stands today, and my Uncle Milo started the Lawtey Shell Station. After a brief relocation to Ohio due to family illness, they returned to the place where they called home in 1978 where they lived until they departed this earth, right here on McKinley Drive.
My grandparents instilled hard work, commitment and dedication. That is what I passed along to my daughter and son, both of whom have pursued careers in law enforcement. My daughter Skyler (Ronnie) works for the Bradford County Sheriff's Office as well as the U.S Marshal's Office in Jacksonville and continues to serve the community at Dick's Wings as a waitress. My son Jacob (Abby) also works at the Bradford County Sheriff's Office and is currently a master deputy K-9 handler in the school district. Both Skyler and Jacob attended Lawtey Community School and proudly graduated from Bradford High School.
I am married to Tammy (Conklin) Feltner with step-sons J.C. (Krystal), who works for D.M.T. Trucking, and Tristan (Justice), who works at Ray's Metal Works.
My grandchildren include granddaughter Kingslee Grace Swaggerty and grandson Smith Gunner King. I am proud of my family, and where it all began. Lawtey is my home and forever will be.
Commitment
As Chief of Police I vow to hold myself and officers to a high standard of professionalism, and ensure we are well equipped and trained to protect you and your family in a time of need while protecting your constitutional rights as a citizen.